---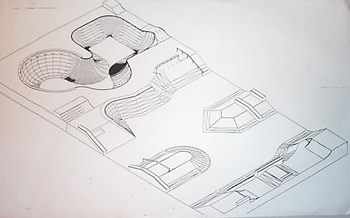 Grayson Skate Park
Grayson Skate Park

750 Beal St
Charlotte, NC 28211
(704) 365-1265

Official website (contains directions, waiver, updated schedule and prices): clicky.

Grayson SkatePark, located at the Naomi Drenan Recreation Center (750 Beal Street) is owned and operated by Mecklenburg County Park and Recreation. The almost 13,000 square foot facility boasts something for everyone; from the beginner to the extreme.

The street course provides a variety of elements featuring banks, transitions, corners, rails and ledges. A multi bowl ranging from 5 to 10 feet deep will cater more towards the experienced, bowl/vert crowd.

Things to Remember:

* Everyone must sign-in at the the Help Desk in the Recreation Center before skating.
* Everyone must complete the required waiver prior to skating. Under 18 must have the waiver notarized. On site Notary is no longer available.
* WE REQUIRE FULL PADS: ELBOW, KNEE, AND HELMETS ARE MANDATORY
* The SkatePark closes during inclement weather. Call 704-432-5231 if questionable conditions.
* Safety of participants is important. Please make sure YOU skate safe.
The Cost

County Resident Fees:

Daily : $2 Youth-$5 Adult
3 Month Pass: $21 Youth – $41 Adult
Annual Pass: $41 Youth – $62 Adult

Non-county Resident Fees:

Daily: $5 Youth – $8 Adult
3 Month Pass: $46 Youth – $67 Adult
Annual Pass: $67 Youth – $87 Adult

Clicky for Directions
---
---
---